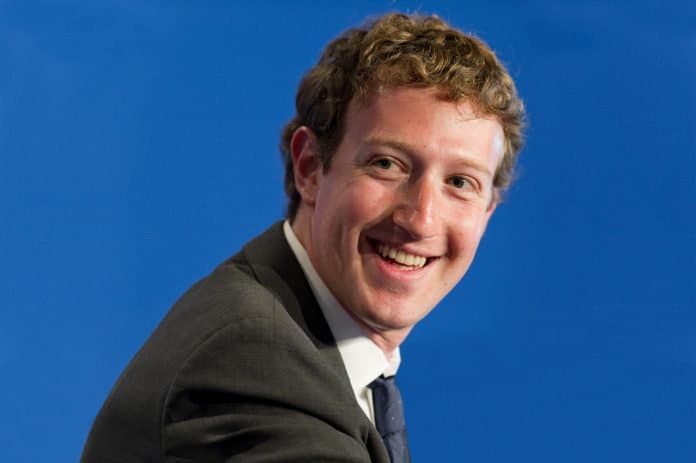 Facebook CEO Mark Zuckerberg surpassed Warren Buffet to become the third richest person in the world. According to Bloomberg, Mark Zuckerberg's net worth is $81.6 billion. Facebook's shares increased by 2.4% which led Zuckerberg to boost past Buffet. He became $1.7 billion richer after the news that Instagram is rolling out a new feature: Instagram television. That bump makes the Facebook Founder and CEO the biggest winner over the past day of any billionaire. Who would have thought that exploiting user data could be so profitable? Turns out having two years of constant controversy is actually better for a business. Mark has seen his net worth soar as the social network's stock price has skyrocketed. He started Facebook at Harvard in 2004 when he was at the age of 19, for students to match names with faces amongst their classes. He then took Facebook public in May of 2012 and still owns nearly 17 percent of the stock. Zuckerberg trails Amazon.com Inc founder Jeff Bezos and Microsoft Corp co-founder Bill Gates. It's the first time that three wealthiest people on the ranking made their fortunes from technology.
Technology fortunes make up about fifth of the more than $5 trillion in wealth tracked by the Bloomberg index, more than any other sector. The ranking, which tracks the world's 500 richest people, is updated after the close of each trading day in New York.
Buffett was once the wealthiest person of the world but now he is sliding in rankings due to his charitable giving, which he began in 2006. Buffet has donated 290 million Berkshire Hathaway Class B shares to charities. Those shares are now worth more than $50 billion, according to a data compiled by Bloomberg. Zuckerberg and his wife, Priscilla Chan, have both pledged to give away 99 percent of their Facebook stake over their lifetimes.
Though Zuckerberg had testified back in April of 2018 in front of Congress after it was revealed that Facebook shared users' data with political consulting firm Cambridge Analytica, it hardly took a hit to his company. In the wake of escalating criticism of its content removal policies, Facebook published its internal moderation guidelines for the first time on Tuesday, a notable step toward expanding transparency around how information is handled on the social network. Facebook reported strong first quarter results, beating estimates for both revenue and profits, suggesting advertisers were unruffled by intensifying public scrutiny practices. Shares rose as much as 7.6 percent in after-hours trading to $167.30, helping offset some of the downward impact. Facebook's annual "F8" conference for developers started on Tuesday at a time when the social network is clamping down on the tools for app makers in the wake of it recent data crisis. Facebook's CEO Mark Zuckerberg opened the conference by assuring the several thousand developers in attendance in a San Jose, California conference center that despite the challenges and intense scrutiny the company is facing arounds its ability to secure users' data and protect the social network from bad actors, he is as dedicated as ever to building toward Facebook's mission of "bring people together" and including developers in that goal.
"We all have challenges to address, but we need that optimism too," said Zuckerberg.