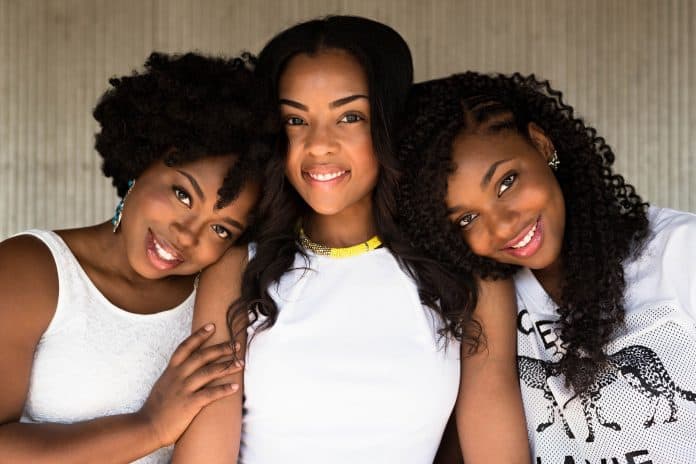 On Thursday, SheaMoisture haircare and skincare products founder, Richelieu Dennis, launches $100 million fund for women entrepreneurs of color at Essence festival 2018. The announcement surrounds the New Voices Fund that he's been prepping for the past year. "About six months ago, we announced that we were launching the New Voices Fund," Dennis told the audience at the press conference during the Essence Festival. He continues, "I'm proud to say that we get to officially launch the $100 million New Voices Fund for women of color entrepreneurs here at the Essence Festival this weekend. Over the past six months, we have already invested in or committed to, over $30 million in black women entrepreneurs."
When the acquisition was announced, Unilever and Sundial announced that they would create a new investment vehicle to empower minority women entrepreneurs to which they would commit an initial $50 million. On Thursday at the Essence Festival in New Orleans, Dennis said he was officially launching the fund with twice that amount of what they mentioned before, with now $100 million.
The development will be great news to women of color, who are among a rapid growth percentage of entrepreneurs in the country, according to the Institute for Women's Policy Research, a 31-year-old, Washington-based nonprofit. According to one of their reports, 35 percent of the female population aged 18 and older, owned 929,445 businesses in the United States, representing 17 percent of all women-owned firms, in 1997. By 2014 the percentage of woman-owned firms rose to 32 percent or 2,934,500 businesses owned by women. An organization that supports black and Latina women founders, Digitalundivided, said, "of the $84 billion that VCs plugged into startups last 2017, just 2.7 percent flowed to women-led companies, and black women founders saw just 2 percent of that capital.
In addition to creating the fund to provide investment opportunities, Dennis wants to equip entrepreneurs with other resources to help contribute to the success of their companies. "We are going to leverage the business that we've built; many of you know, Shea Moisture, Nubian Heritage, Madame CJ Walker," he said. "When you talk to a group of white, affluent male investors and tell them you're investing in women of color, the first thing that comes out is, "oh that's really nice of you. That's a great mission." They immediately correlate us to needing a hand," Hamilton said in an interview with Fortune several months ago. "This is not that." A recent study shows that more black women have gained access to venture capital since 2016. According to the new report, which was conducted in collaboration with digitalundivided, JP Morgan Chase, the Case Foundation, and the Ewing Marion Kauffman Foundation, the number of black women who have raised upwards of $1 million from VC firms has more than tripled from 11 to 34. The number of startups founded by black women has also increased 2.5 times from 2016 to 2018, jumping from 84 to 227.
The New Voices Fund provides a way for women of color entrepreneurs to approach Dennis for capital infusion. Since the soft launch of the website in February, $30 million has been invested or committed within eight companies. Women of color entrepreneurs are encouraged to join the New Voices community and apply for funding or other resources.